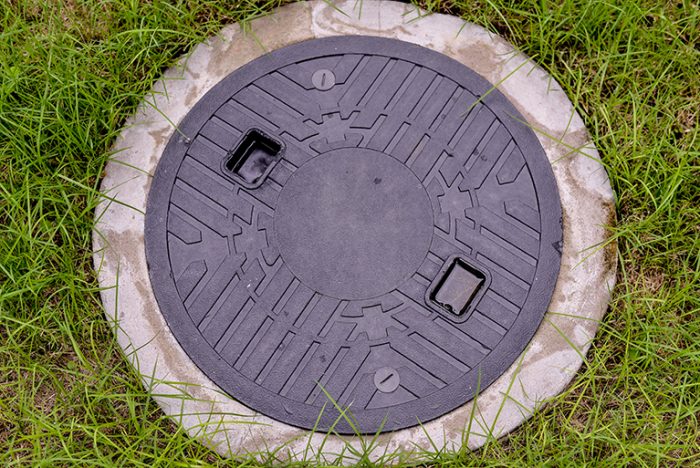 Complete Sewer Line & Hydro Excavation Services throughout Pampa, TX
Whether you're a contractor building working on a residential or commercial development project, or a homeowner who's adding a new addition or guesthouse to your property, the sewer line is one of the most crucial elements. Furthermore, besides sewer installation, when something goes wrong, you need reliable sewer repair to correct the problem.
Here at Little Bill's Plumbing, Inc., we've been providing complete sewer line services, including sewer line repair, sewer line installation, and sewer line maintenance services throughout Pampa, Gray County, Skellytown, and Lefors, TX and beyond since 1973. Because of this experience, we're constantly upgrading our capabilities to include the latest and safest methods of sewer line installation, including hydro excavation capabilities like hydrovacing.
Our Sewer Line Repair Services
Whether it's in your home or your business, sewer problems are a seriously unpleasant problem. Besides the strong odors that can occur when there's a leak, there are health hazards that arise related to dangerous bacteria, rodents, and other pests, as well as toxic mold growth. Added to all that, there's an added risk of your homeowner's or building insurance not covering your repair costs for sewer line repairs due to slow leaks. No matter how you look at it, problems with your sewer line really stink!
---
Here at Little Bill's Plumbing, Inc. in Pampa, Gray County, Skellytown, and Lefors, TX, we have over 40 years of experience solving sewer line problems for residential, commercial and industrial clients throughout the area. We've repaired sewer line problems caused by everything from broken pipes to tree roots to debris clogging your pipes. Our sewer repair services include:
Backhoe service – excavation up to 18 feet
Sewer cleaning
Sewer line testing
Sewer line installation
Besides our backhoe sewer repair service, we also offer trenchless sewer repair and trenchless pipe repair and replacement for 2″ and 6″ pipe. Trenchless sewer line repair is the ideal way to go in pipe replacement, as it allows the work to be done without harming your yard or landscape. Plus, trenchless pipe repair can be used for many types of pipe including:
Asbestos Cement
Concrete
Cast Iron
Orangeburg
PVC
ABS
Hydrovac & Hydro-Excavation Services
When you need sewer repair or installation in an area where there are buried utility lines and pipes, you need a method that provides safe access to your sewer line or can excavate the area without causing more problems. Hydro- Excavation services like hydrovacing offer an affordable solution to sewer installation and repair in areas where a backhoe or similar method might be impossible.
---
At Little Bill's Plumbing, Inc., we offer the state-of-the-art hydrovac service that doesn't damage the landscape, won't destroy other utility lines, and that keeps everyone, including us, safe. We offer a range of non-destructive, excavation services including:
Hydro excavating
Hydrojetting
Hydrovacing
Just like our plumbing services, here at Little Bill's Plumbing, Inc. we also only use the most advanced and highest quality equipment and products when we install or repair your sewer line including::
Dump trailers
High pressure hydrojet
Concrete slab water leak detectors
Smoke test for leak detection
Water heaters
Up to 300 ft sewer machine
Having to Replace a Sewer Line?
Worried About Your:
Landscaping
Phone/Internet lines
Gas lines
Sprinkler Systems
MAYBE:
You may have built a garage/shop, built onto your house, or even poured concrete for a patio. But didn't know you had place this right over your sewer line.
WE NOW OFFER TRENCHLESS PIPE REPAIR AND REPLACEMENT
We can do 2″ to 4″ pipe.
TRENCHLESS: Is the ideal way to go in pipe replacement. This technique is used for many various pipe types including:
Asbestos Cement
Concrete
Cast Iron
Orangeburg
So don't let you fear of your yard or landscape. From being destroyed prevent you from having needed plumbing repairs. Call for an estimate! See what our new innovative technology can do for you!
Little Bill's Plumbing, Inc. M-8897
"In Business Since 1973"
At Little Bill's Plumbing, Inc. in Pampa, TX, we're committed to providing you with only the best in sewer line repairs and excavation services. From sewer line installation and repair to backhoe or hydro- excavation, we pride ourselves on helping homeowners and businesses keep their sewers working. Contact us today at 806-665-6091 to set up your next sewer or plumbing repair service.